Alcon Cataract "Work to Do"
A major rebrand of the massive Alcon Cataract division – logos, tagline, style guides…pretty much everything but the Alcon logo. It also included a fully integrated B2B campaign called "We've got work to do" that challenged the industry as a whole to push harder, do more, and advance cataract surgery around the world.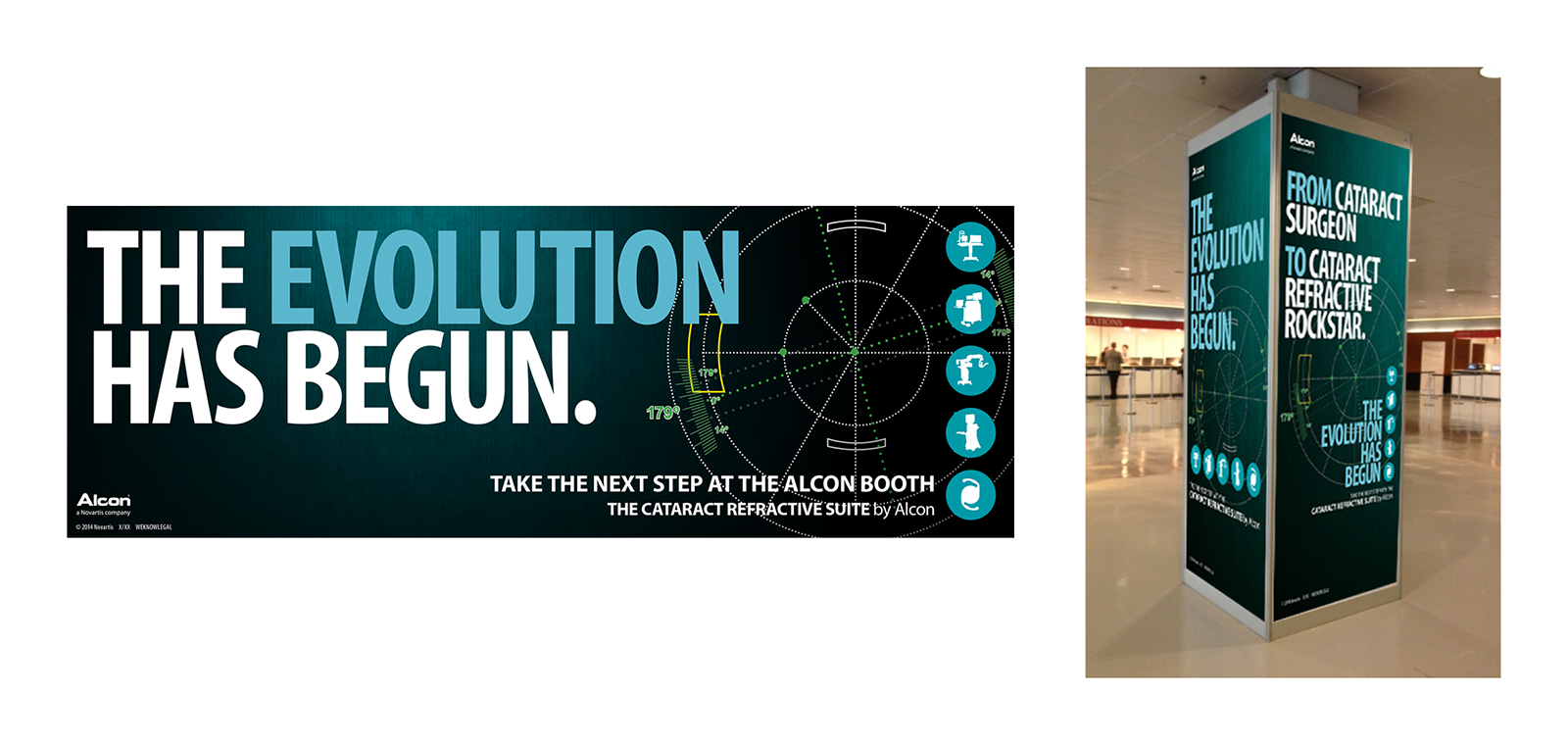 Alcon Cataract Tradeshow Theming
BioTissue "Happy Eye Syndrome"
BioTissue creates products to heal and treat dry eye, eye diseases, reduce inflammation and promote quality healing.
Alcon Cataract "Independence Day"
A multi-channel consumer campaign that takes a very scary surgery on your eye and rebrands it as your own personal "Independence Day".
AABEL "Penicillin Allergy"
An in-clinic poster campaign designed to educate patients about the "Penicillin Myth".